One of our customers was trying to add 3rd party IP-camera into our video management software (VMS). There is indeed such possibility, but not all camera manufacturers/models are supported. In other words, it's always better to try and see if it works.
The process of adding 3rd party camera looks like the next:
Add camera in corresponding menu: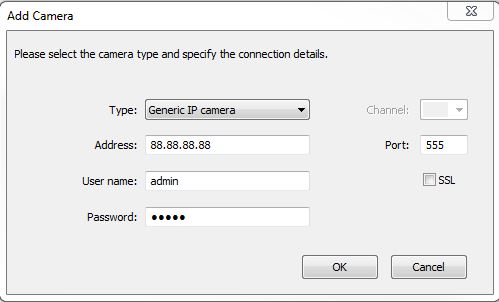 Define an URL to access MJPEG-stream.