One day when I had a couple of free minutes I decided to perform some baselining in our office network.
The Problem
This time my eye caught an interesting pattern in our NAS device traffic. Look at the screenshot below: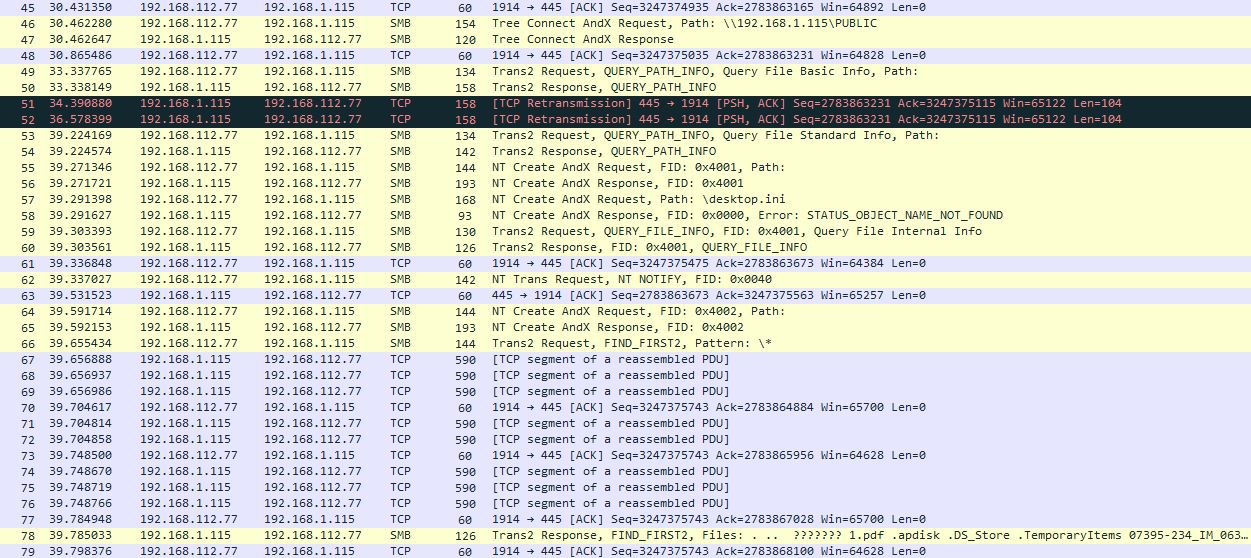 You see it? Maybe a couple of retransmissions? They may seem interesting. Delay of 6 seconds – it's quite large to pay attention to it. But honestly there was some NFS-related stuff happening on the background that I've filtered out from the trace. So that's not what I want to show you.
Now I'm talking about all those packets starting from number 67. All of them are 590 bytes in size. Of course, there are many packets, that are even less in size we can see before packet 67, BUT "TCP segment of a reassembled PDU" sign and the same size of 590 bytes tell us clearly that after packet 67 there must be fully-loaded packets. Fully-loaded packets of only 590 bytes size? Why is that? Read more…